FUJI offers the cleaning options most suitable for the elements and filters.
Cleaning process consists of:
1.Cleaning/recycling
2.Inspection
3.Element quality control
4.Simultaneous cleaning of the housing
---
1 Cleaning/recycling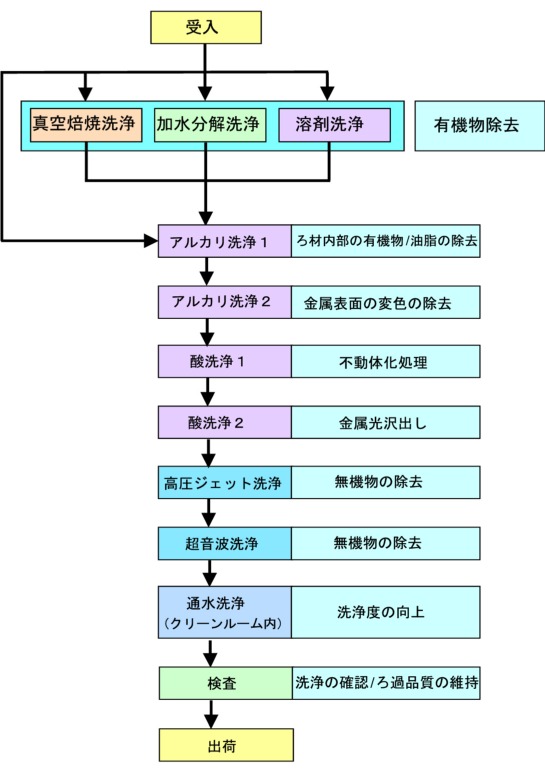 As all of our cleaning equipment is located inside the filter element manufacturing plant, we can maintain a consistent quality control throughout the cleaning process until final inspection. This in-house facility also nables us to respond quickly to any emergency request.
We recommend the most suitable cleaning method from 5 options depending on the condition of the residue and the contaminants.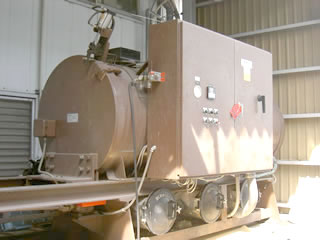 Baking furnace for cleaning (by Bellinger)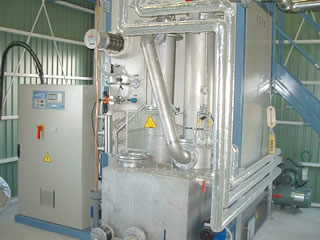 Hydrolysis regeneration cleaning system(by HYPOX)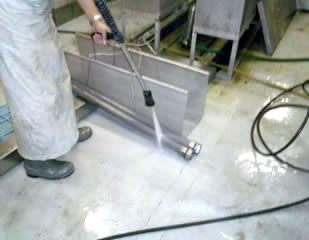 Hot water high-pressure jet cleaner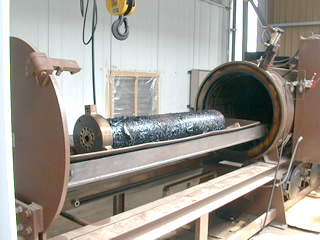 Cleaning in the bake furnace (for PCP)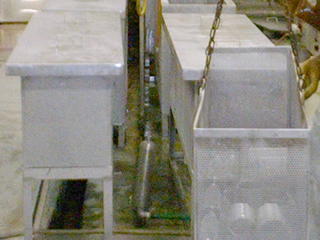 Chemical cleaning (Acid/Alkali bath)
2.Inspection after cleaning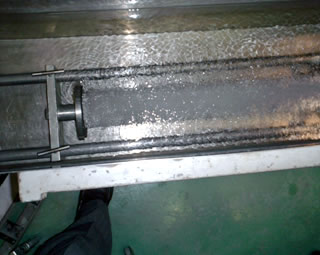 Checking the sparging quality at the bubble burst point
The cleaned element is placed 50mm below the surface of IPA (isopropyl alcohol) for the bubble point test and the element is filled with air with gradually increased pressure. Air pressure measured at the initial bubble point and at the burst bubble point (bubbles emerging from all over the element) will indicate any wear or damage to the element.
Air flow test
Pressure drop is measured after a certain volume of air fills the element; this confirms whether the element was sufficiently cleaned or not.
3.Quality control of elements
We discuss with clients to determine the combined requirements of the initial bubble point and burst bubble point figures and the air flow test to ensure we prepare our inspection report to meet your quality control requirements.